High Visibility Flame-Retardant Stainless Steel Window Screen
High visibility flame screen mesh, flame-retardant window screen, window screen, insect/ mosquito/ bug screen, security window screen, screen fabric, screen mesh, metal window screen for wholesale!
Color: Black, white, gray
Weaving Pattern: Plain weave rough selvedge
Material: SS304, SS316
Flame screen mesh
Flame screen mesh with high visibility is launching dedicated to the high-end window screen market. The flame screen mesh currently available on the market are mainly vinyl-coated glass fiber window screens, which have flame-retardant and fireproof functions, but not ideal for protection and can be easily destroyed by children, pets or intruders. To solve this problem, we set out to develop high visibility flame retardant stainless steel window screens.
Jiushen flame screen mesh is a kind of stainless steel flame screen, can not only be flame-retardant, add another important layer of protection to your family and properties, but also can meet all your high-standard and high-protection requirements for high-end window screens—keep bugs, flames and intruders all out of your pravite areas!
Specification of Flame Screen Mesh
Color: Black, white, gray
Weaving Pattern: Plain weave rough selvedge
Material: SS304, SS316
Advantages of Flame Screen Mesh

Super protective function, while effectively blocking bugs, and the window screen will not be damaged by children, pets or intruders.

Excellent flame retardant performance.

Anti-aging, strong weather resistance, 10 years of super long service life.

Nice-looking, invisibility and good ventilation.

Easy to maintain and clean.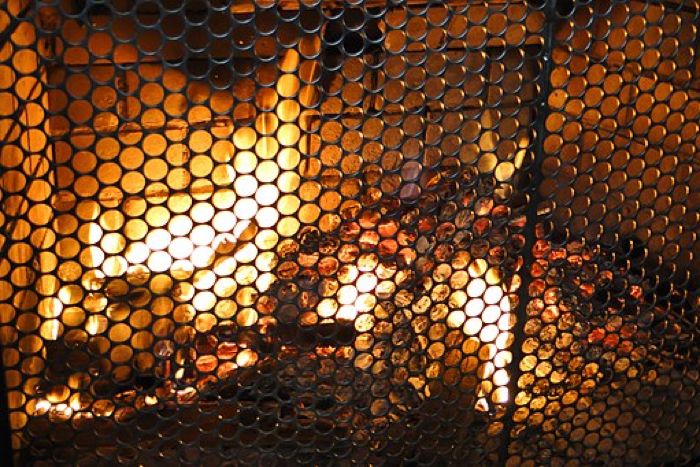 Application of Flame Screen Mesh
● Dedicated for high-end window screen mesh market.
● Used in windows, doors & porches to prevent flames, bugs, while the screen can not be damaged by children, pets & intruders because of it's super protective function.
Jiushen Wire Weaving Co., Ltd. focus on manufacture and export of flame screen mesh for more than 20 years. With strong strength of research and development, Jiushen is able to provide you with flame screen mesh with best quality, application performance and low wholesale price directly from our factory in China. Our flame screen mesh will benefit you both in quality and before & after sales service. Contact us to get solutions from Jiushen to help you better in your projects!