Production Process Management
Weaving process is based on the corresponding order operation instructions, in conjunction with the testing methods and implementation standards, Jiushen established a three-level quality control responsibility system of employee self-inspection-monitor inspection-workshop supervisor inspection. Take equipment electronic error prevention measures, supplemented by equipment TPM Preserve, implement the TQM model, and adhere to the quality control of manufacturing process to achieve a pass rate of over 99% of finished products.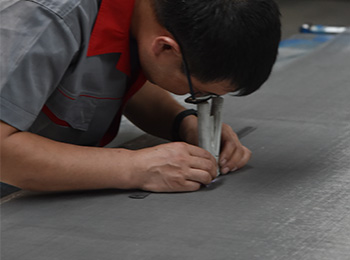 Finished Products Inspection Management
Finished product is subject to ASTM E2016-2020-5000, ASTM E2814-2011, GB/T 17492-2019 (ISO 9044-2016), GB 8380-1987, GB/T 21648-2008 and customer special requirements. Mesh count, width, length, mesh holes, mesh surface, coating and appearance are fully inspected; ultrasonic cleaning will be carried out when necessary. In accordance with the traceability coding rules, make processing and inspection records for each product and save them by order.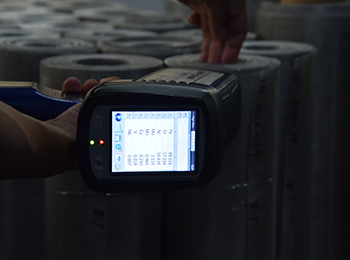 Traceability Management System
Traceability management system: Take order number as the main line, supplier code, product code, equipment code and serial number generate product traceability record codes, which are reflected in packaging labels according to customer needs. Create a file package for each order.
Testing instruments: spectrometer, micrometer, universal tensile machine, infrared carbon and sulfur analyzer, salt spray tester, anti-fatigue tester, impact tester, 200x optical magnifier, high temperature simulation box, spray booth etc.