The commonly used epoxy coated steel wire mesh for hydraulic filter elements on the market has been used for about half a century. This type of epoxy mesh has a relatively stiff mesh surface. If replaced it with other materials, it may increase the costs or decrease the quality, which is unacceptable for the market. In the past 10 years, many epoxy mesh manufacturers have attempted to make some improvements, but have not been able to fully promote it on the market.
In view of this, Jiushen team conducted a comprehensive analysis of the materials, production process, and customers' working conditions of the epoxy coated steel wire mesh. After multiple sample verifications, a new epoxy coated steel mesh was launched, with a focus on completely reducing the mesh stiffness while ensuring that the support force is guaranteed.
The advantages of the newly launched epoxy coated steel mesh are as follows:
1. Continue to meet customers'working conditions and application requirements.
2. Improvement in pleating efficiency under the same working conditions.
3. Significant reduction in comprehensive material costs
4. The thickness of the epoxy coated mesh decreased, while the filter area increased.
5. The natural adhesion between the epoxy mesh and filter paper increased.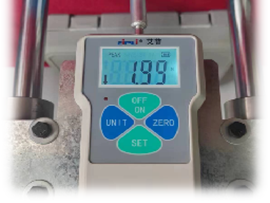 If you are interested in this newly launched epoxy coated mesh, welcome to contact us for samples.
#epoxy mesh #epoxy coated wire mesh #epoxy coated steel mesh #epoxy coated aluminum mesh #epoxy coated aluminum wire mesh #filter mesh #epoxy filter mesh #industrial epoxy mesh #pleated filter mesh #pleated filters #hydraulic filter mesh #air filter mesh #stainless steel mesh #steel wire mesh #aluminum mesh #wire mesh #wire cloth #insect screen #fly screen #window screen mesh #window screening #hydraulic filters #wire net #wire netting