On a hot summer day, an open window or door goes a long way to help keep a space cool.

But while providing air circulation and some relief from the heat, that opening becomes problematic when what's outside starts making its way inside. For insects, birds, leaves, and large allergens (e.g. those puffballs from a cottonwood tree), an open window or door is an open invitation into a building.
Fortunately, your options for window screens have come a long way since they were weaving horse hair for their window screens a century ago. As a result, these days, you can not only pick from different kinds of screens, like retractable screens, you can also pick out what your window screen is made of.
On this page, you'll learn not only the different modern types of window screen material, but the history behind the progress of window screen technology.
Different Types of Screens
1. Galvanized Steel Window Screens
After textile looms were modified in the 1920s, galvanized steel was used for window screens in homes. For decades, it was the best material for protecting homes from insects. However, steel wire will rust over time, which gave rise to non-rusting alternatives.
2. Aluminum Screens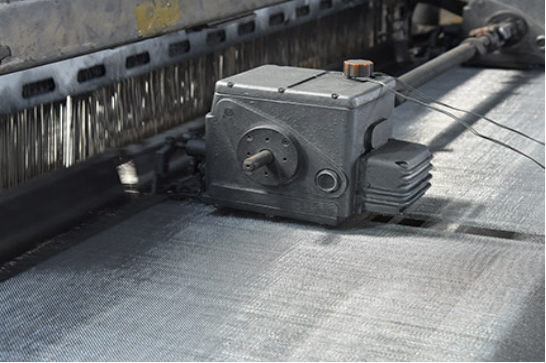 Sturdy and strong, aluminum screens are as functional as they are long-lasting.
Boasting durability and low weight, this window screen material type allows for both air and natural light to freely enter a space. At the same time, aluminum screens require minimal maintenance and cleaning and resist rust and corrosion.
Of the different types of metal screens, aluminum window screens are the most common. They come in traditional silver or a charcoal finish.
Because of their reflectivity, silver aluminum screens reduce visibility into a space -- an important consideration for those who want a privacy window screen mesh.
3.Vinyl-Coated Fiberglass Screens
Vinyl-coated fiberglass window screens are popular because they're fairly inexpensive, and your screens won't corrode, rust or stain. Vinyl-coated fiberglass screens come in several colors. Sun screens, or solar screens are generally made from vinyl-coated fiberglass as well.
Though a cheaper option than other window screen materials, fiberglass mesh screens can still resist certain types of damage during their useful life, such as:
● Dents
● UV ray degradation
● Rot and decay
● Brittleness from extreme temperatures
What sets fiberglass screens apart is their flexibility. When pushed against, fiberglass mesh stretches without immediately tearing. Its pliability preserves your investment.
As most fiberglass screens have a protective coating -- usually black -- they do filter sunlight more than other screens. With less sunlight entering a space, a room stays cooler.
4. Polyester Screens
Another non-metal window mesh, polyester screens rank higher on the durability front.
While more expensive than fiberglass screens, polyester screens are worth the extra investment. During manufacturing, polyester screens are covered with a vinyl coating that upgrades their resistance to cuts and rips. Compared to fiberglass, polyester screens are approximately 7x stronger.
Under normal use, polyester screens are almost impossible to tear without a cutting tool. That's why they're ideal in homes with pets -- an overly enthusiastic dog or cat won't be able to easily damage the screen.
5. Stainless Steel Screens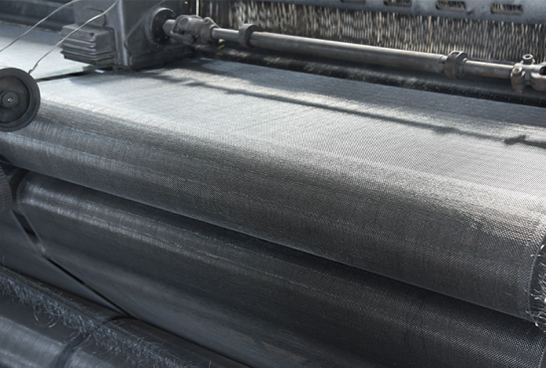 For screens installed in high-traffic areas or frequently used commercial windows and doors, resilience is a must.
Stainless steel screens represent a long-term investment in integrity. Made from one of the strongest metals, these durable window screens stand up to the most common damages to screens, such as:
● Scratches
● Stretching
● Rips
● Corrosion
Even after years of exposure to the elements, stainless steel screens remain as rigid as the day they were installed. In addition to durability, stainless steel screens, such as SeeVue Insect Screen, deliver what you expect from a window mesh:
● Airflow
● A barrier for insects and other nuisances
● An almost unobstructed view to the outside
When manufactured with a thicker-gauge mesh, stainless steel screens provide enhanced security. Tough to cut through and able to withstand impacts, this heavy-duty window screen material stops unwanted intrusions.
6. Bronze, Copper, Stainless-Steel and Brass Screen Materials
Screens made from copper-bronze and brass combine utility and design.
Primarily meant for aesthetic purposes, these screens add a pop of color to a window while still providing ventilation and a see-through barrier to the outside. Both types of screens are commonly used in period homes and historic restorations. In addition to being visually appealing, copper-bronze and brass screens are rust-resistant, strong, and long-lasting.
90 percent copper, ten percent zinc is more expensive than cheaper options like aluminum, however, it is more durable and unique. For a higher premium, you can buy copper, brass, or stainless steel window screen materials. Bronze is the least expensive of these screen materials. Copper and stainless come in next, and brass is the most expensive.
When your bronze screen is new, you'll get a beautiful golden shine. If your window screens are made from copper, bronze, or brass, they will tarnish over time, ultimately taking on a verdigris patina. Stainless steel, while also being the strongest material, will stay shiny and silver.
If you're using copper, bronze or brass for your window screens, do not install them in aluminum screen-door frames. When your aluminum screen-door frame touches these metals, it will begin to corrode.
7. Specialty Screen Materials
There are several specialty materials available for your screens. Pet-Resistant screen fabric will resist your pet's scratches and tears, and stay secure for longer. Additionally, you can use solar screen materials, which are very thick and good for blocking out light and heat. These types of screens are excellent for windows on the east and west side of your house. While these window screens are good at blocking out sunlight and heat, you can still easily see through easily.
Mesh & Strand Size for Screen Performance
While selecting the appropriate screen material is an important consideration for meeting application demands, so too are a screen's mesh and strand size. Both factors impact a screen's performance.
Screen mesh size is a measurement of the holes in a screen. A smaller mesh size means fewer things get through -- including air and light.
Strand size refers to the diameter of each wire comprising a screen mesh. A thicker strand size means more strength and durability. At the same time, thicker strands equal less outward visibility.
Getting the Most From Your Mesh Window Screens
An almost standard part of any window, a screen lets you fully enjoy natural air circulation without having to worry about unpleasant elements from outside getting in. By choosing the right window mesh screen for your application, your screens can do more than keep pests out while letting air in.
There are a lot of options when it comes to choosing your window screen material. If you've got questions, or are looking to have quality screens installed, Hebei Jiushen Wire Weaving Co., Ltd. is here to help. Call +86 182 3185 8969 or email us at info@jswireweaving.com to see what we can do for you!