Epoxy coated aluminum window screen mesh is ideal for screening windows, doors and porches where extra strength and excellent visibility and air flow are required. It enjoys many advantages, such as strong and durable, resist rust ,extra resistance against ember attack, excellent visibility, charcoal and black finishes reduce sun glare.

However, we have learned from various channels that some brands of epoxy coated aluminum screen mesh with smaller wire diameter (such as 0.23mm) will have tearing problems during installation, but no problem with thicker wires, such as 0.28mm, 0.41mm. Why does 0.23mm epoxy coated aluminum mesh encounter tearing problem? Let's analyze it today.
Let's analyze it from three aspects: raw materials, production process and installation process.
First: In terms of raw materials, the aluminum wire must have a certain elongation rate. Since the interweaving point of the mesh is fixed after epoxy coating, if the wire elongation rate is too small, it will have the possibility to tear during installation.
Second: As for the production process, epoxy coating increase the hardness of the mesh surface, if the coating is too thick, it will increase the possibility of a tearing problem. Therefore, coating thickness control is very important.
Third: Regarding installation, especially the spline roller, should be selected correctly, and the installation method should also be correct. Improper spline roller and incorrect installation methods also can lead to tearing problems.
Hebei Jiushen Wire Weaving Co., Ltd is able to guarantee the quality of epoxy coated aluminum window screen mesh, but how can insect screen wholesalers to ensure that customers can select the correct spline roller and learn the correct installation method?
We have the following suggestions for insect screen wholesalers
Although there may videos on insect screen wholesaler's website and sales channels' website, which explain how to install. However, it is not very convenient for customers. He needs to open your website to find the video. Even if he reads it, he may not remember the key issues that need to be paid attention to during installation. In this way, problems are easy to occur during installation. Therefore, we suggest that the installation steps and key issues should be printed on the product manual in the form of picture + description, so that customers can install step by step according to the instructions. At the same time, please consider to print the two-dimensional code of the installation video onto the product manual, so that customers can scan and watch it conveniently before installation.
Please see below what do we mean of picture + description:
First: we strongly recommend to give customers one more choice - that is to sell the spline roller, spline and insect screen as a combination kit. Especially the spline roller, we strongly recommend selling it together with the insect screening to prevent customers from damaging the screen mesh due to the use of inappropriate roller.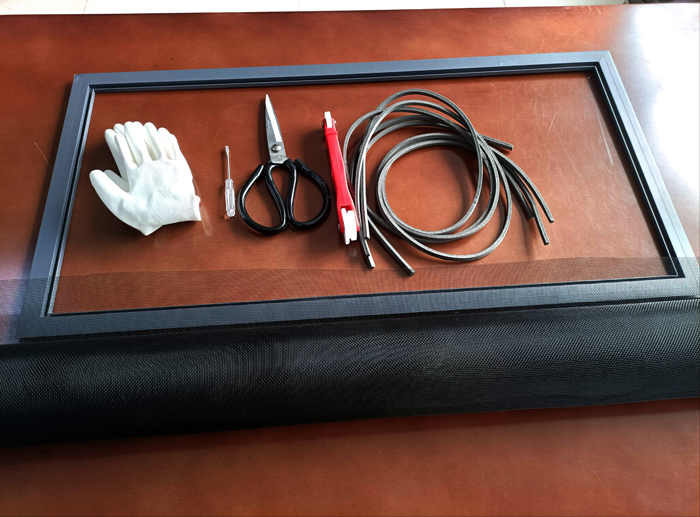 Second: Select the appropriate size of epoxy coated aluminum insect screen and trim the screen corner at 45° angle.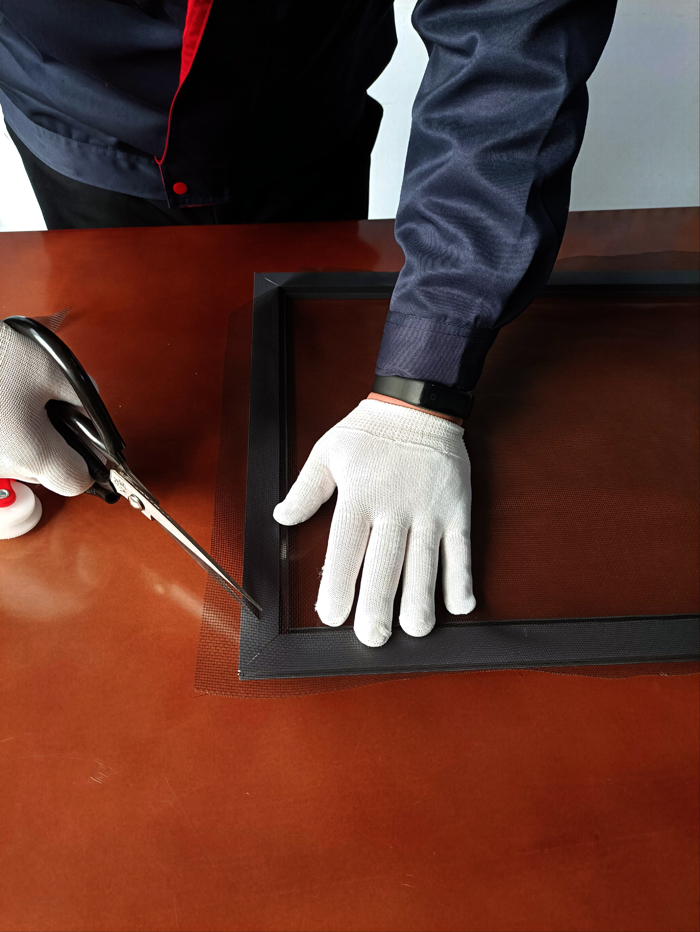 Gently crease the insect screen into the spline groove with spline roller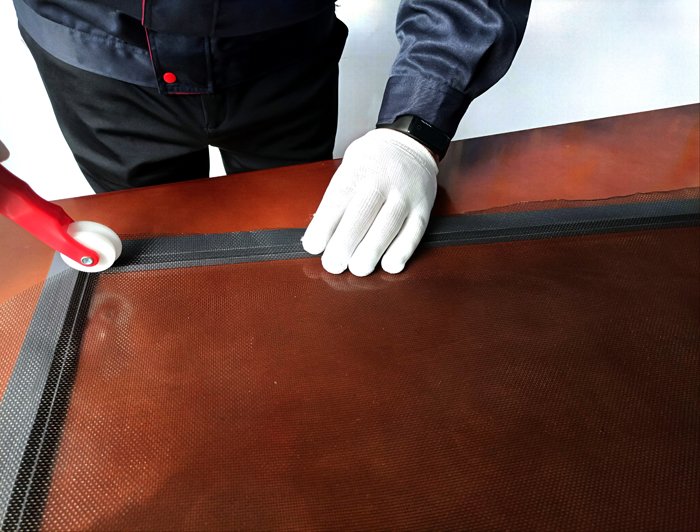 Please see below, our 0.23mm epoxy coated aluminum insect screen don't tear after creasing into the groove.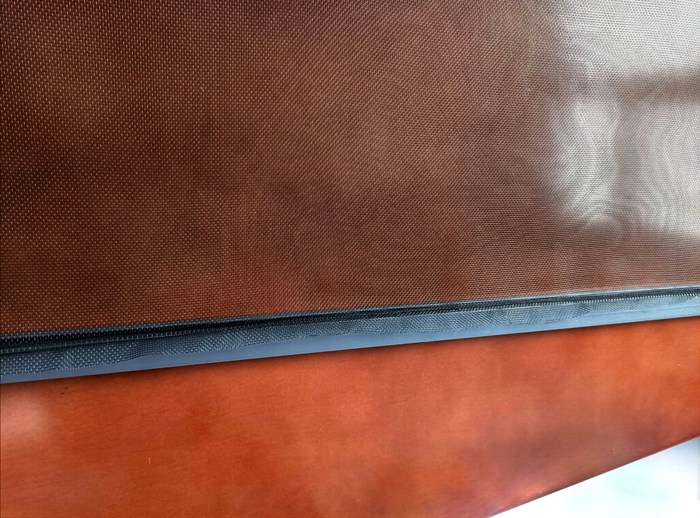 Third: Insert the spline into the corner and roll it into the frame groove with the spline roller. Follow this method to complete the whole installation of the insect screen.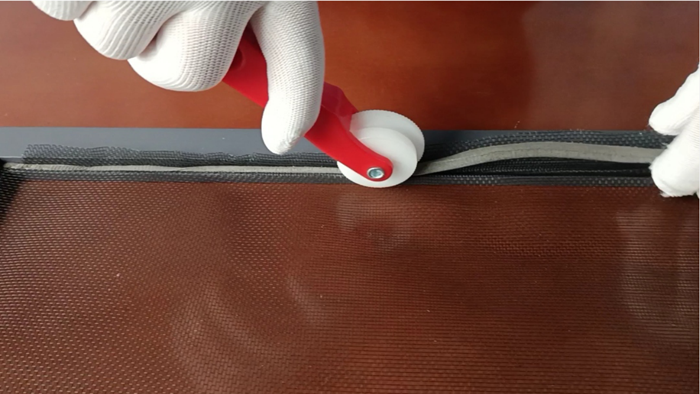 Forth: The finished insect screen work, it's strong and durable with excellent visual effect!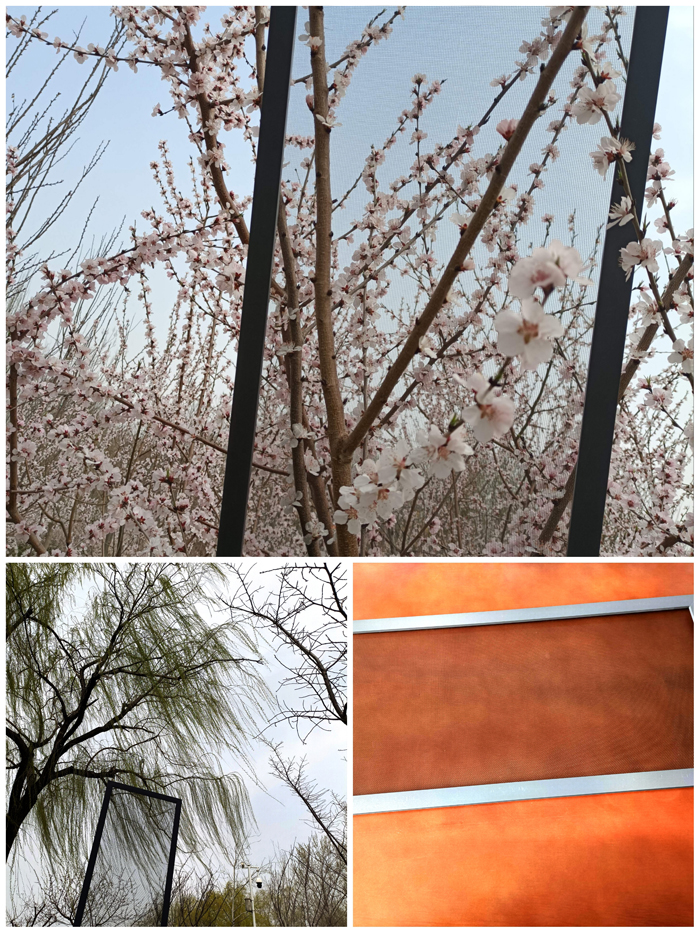 Any questions you have with epoxy coated wire mesh for hydraulic filters, air filters as well as insect screens, welcome to reach out for solutions.