A wire mesh filter is a type of filter made from woven wire mesh that is used to separate solids from liquids or gases. Wire mesh filters can be made from a variety of metals, such as stainless steel, copper, or brass, and can be designed to filter particles of various sizes depending on the specific application.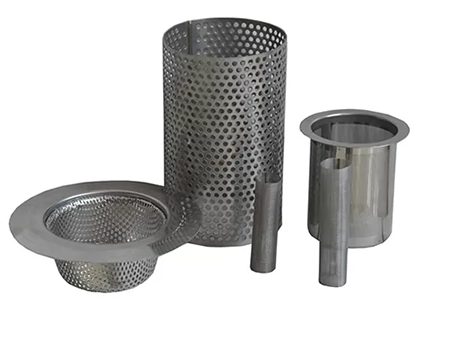 Benefits
Durability
One of the biggest benefits of using a wire mesh filter is its durability. Unlike paper filters, which need to be replaced after every use, wire mesh filter can be reused over and over again. They are also resistant to rust and corrosion, which means they will last for years with proper care.
Eco-Friendly
Disposable paper filters create a lot of waste and contribute to environmental pollution. By using a reusable wire mesh filter, you can significantly reduce your environmental footprint and contribute to a more sustainable future.
Better Taste
Wire mesh filter do not absorb any oils or flavors from the liquid being filtered, which means you get a cleaner, more consistent taste every time. This is especially important when brewing coffee or tea, as the taste can be affected by even the smallest variations in the brewing process.
Easy to Clean
Cleaning a Wire mesh filter is quick and easy. Simply rinse it under hot water and use a brush to remove any leftover debris. You can also put it in the dishwasher for even more convenience.
Effective filtering
Wire mesh filter is very effective at removing contaminants from fluids. The tight weave of the mesh means that even very small particles are captured, ensuring filtered liquid is cleaner and purer than ever before. This makes these filters a popular choice in industries such as food and beverage production facilities where cleanliness is critical.
Versatility
Wire mesh filters can be used for a variety of applications, from brewing coffee and tea to filtering oils and other liquids. They are also available in different sizes and shapes to fit different brewing setups, making them a versatile tool for any brewing enthusiast.
Conclusion
If you are looking for a filter that is durable, efficient, low maintenance and environmentally friendly, then wire mesh filter are the ideal choice. These filters are suitable for a wide range of applications and offer many advantages unmatched by other filters. As the premier wire mesh filter manufacturer, Jiushen provides wire mesh filters with high strength structure and excellent filtering effect. It is used to prevent contaminants from entering a fluid or gas and is ideal for high pressure or high temperature applications. We are your perfect business partner as we only supply wire mesh filters with competitive price and sustainable quality. If you are looking for high quality wire mesh filters. Please feel free to contact us for a quotation of our wire mesh filters.